PET DENTAL CARE FOR CATS AND DOGS
Just like humans, our furry friends require regular dental care to stay healthy and happy throughout their lifetime. Every pet will have different needs when it comes to their oral health, and we're ready to help you determine the best ways to keep them feeling their best. Through our mobile clinic, we offer specialized pet dental care for cats and dogs in the Los Angeles area.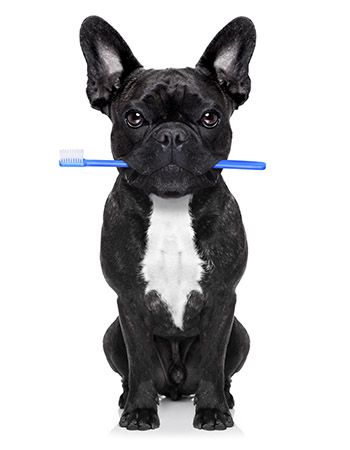 The best place to start in evaluating your pet's dental health is through a regular wellness exam. At this time, the veterinarian can take a look at the quality of an animal's teeth, gums and other soft tissues of the mouth. They'll look for signs of plaque and tartar as well as potential tooth decay or gingivitis. If your pet has only mild symptoms, we can offer advice on how to care for their teeth at home with gentle brushing and higher quality dental chews.

For more serious problems, the veterinarian may suggest a full dental cleaning. Our mobile veterinary clinic offers both anesthetic and non-anesthetic dentistry options for cats and dogs. Not every pet is an ideal candidate for anesthesia due to a variety of health risks. We'll go over your pet's specific situation, concerns and the benefits of each choice to find the one that works best for you and your family.

When we arrive for your pet's dental appointment, we'll make sure you're aware of any risks and what you can expect from the process. We may request to perform pre-anesthetic bloodwork to ensure your pet's health. From there, we can tailor an anesthetic to your pet and carefully monitor their vital signs throughout. At the end of the procedure, we care for them until they're awake, moving about and generally feeling back to normal.
FULL SERVICE MOBILE VETERINARY CLINIC
Family Veterinary Inc. is proud to provide pet dental care in Los Angeles, Sherman Oaks, Beverly Hills, Encino, Toluca Lake, Burbank, Studio City, North Hollywood, Van Nuys, Hollywood Hills, Pacific Palisades, La Canada Flintridge and the surrounding areas.