3 Summer Pet Safety Tips from a Vet in Los Angeles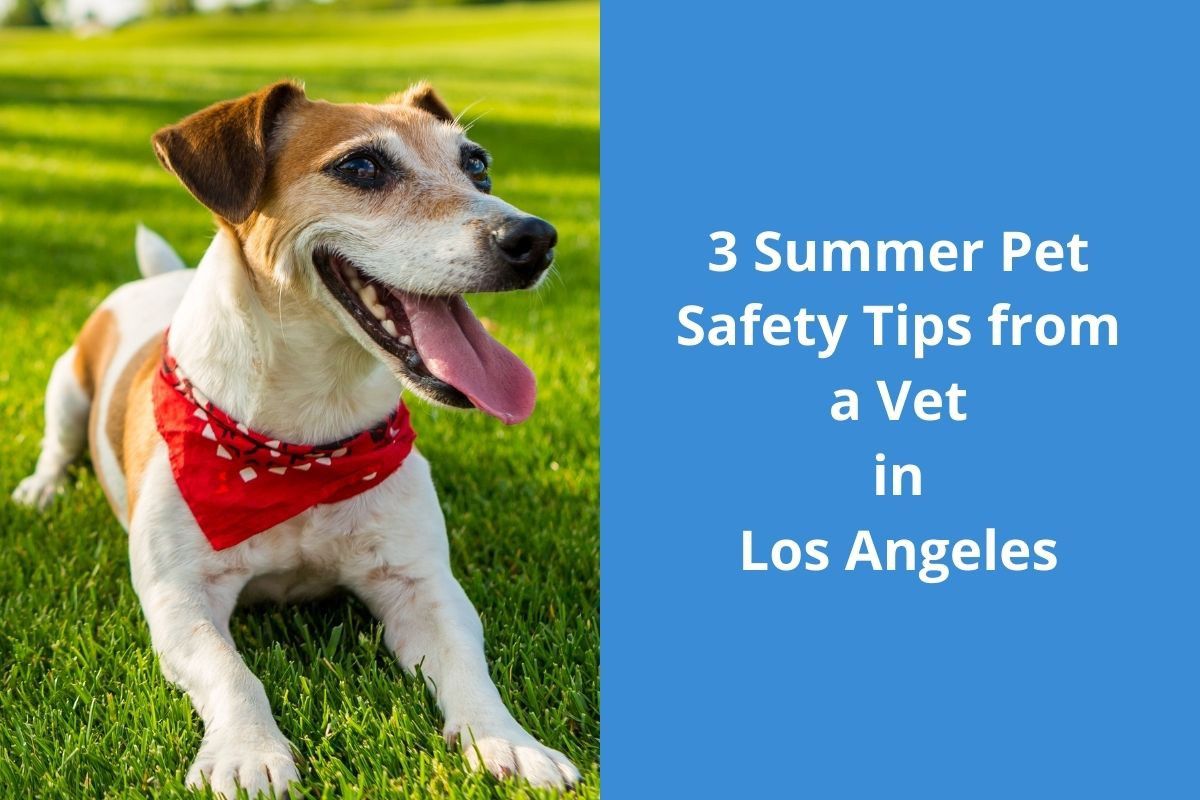 Summer is well underway, and it is a wonderful time to get out and enjoy some time with friends and loved ones. Sadly, hot summer days can be unsafe for animals. When the mercury climbs, it is crucial to know how to keep your fur baby out of harm's way. Here at
Family Veterinary Inc.
, we don't want to witness any companion animals experiencing heat-related illnesses during the scorching hot summer months. Learn how to protect your pet with these tips from a vet in Los Angeles.

Leave Pets at Home
Your pet may love car rides, but you should never leave them sitting in your car during hot weather. Home is the best place for them. It only takes about half an hour for the inside of a car to climb to 120° when the outside temperature is 85°. Parking in a shaded spot or leaving a window cracked does not provide any real benefit. Leaving the vehicle running with the air conditioner is also unsafe. Your fur baby could accidentally bump the switch, or your vehicle could break down. Leaving your cat or dog in a car alone can be deadly. It just is not worth the risk. 
Make Sure They Have Plenty Of Water
Cats and dogs should always have access to clean water. This is especially important during warm weather. Like people, your pet needs extra hydration when it's hot outside. Keep their water dish at home full at all times, and remember to bring some water with you when you take your canine companion for a stroll. 
Protect Your Pup's Paw Pads
The air temperature is not the only thing you need to stress about in the summer. Paved surfaces get extremely hot, too, and can cause serious burns. Black asphalt is the most dangerous surface during the summer and could be an astonishing 60° warmer than the current air temperature. In these situations, it only takes a moment for serious burns to occur. We suggest avoiding all types of pavement, including asphalt, concrete, and other hard surfaces, as much as possible during the summer. 
When you must walk on a paved surface, check the temperature with your hand first. If you cannot comfortably keep your hand on it for 10 seconds, your fur baby can't safely walk on it. Consider purchasing a pair of booties to protect your dog's paws when they have to walk on hot pavement. 
Schedule a Visit from a Vet in Los Angeles for Flea, Tick, and Heartworm Prevention
Fleas, ticks, and heartworm are most common during warm weather. Booking an appointment with a vet in Los Angeles is the best way to keep your pet current on safe and effective flea, tick, and heartworm preventatives.
Does your beloved pet need a highly qualified vet in Los Angeles? If so, our compassionate team would be delighted to be entrusted with their care.  Reach out to Family Veterinary Inc. today to make your pet's appointment. 

By accepting you will be accessing a service provided by a third-party external to https://familyveterinaryinc.com/