4 Pet Safety Tips for Thanksgiving from a Pacific Palisades Vet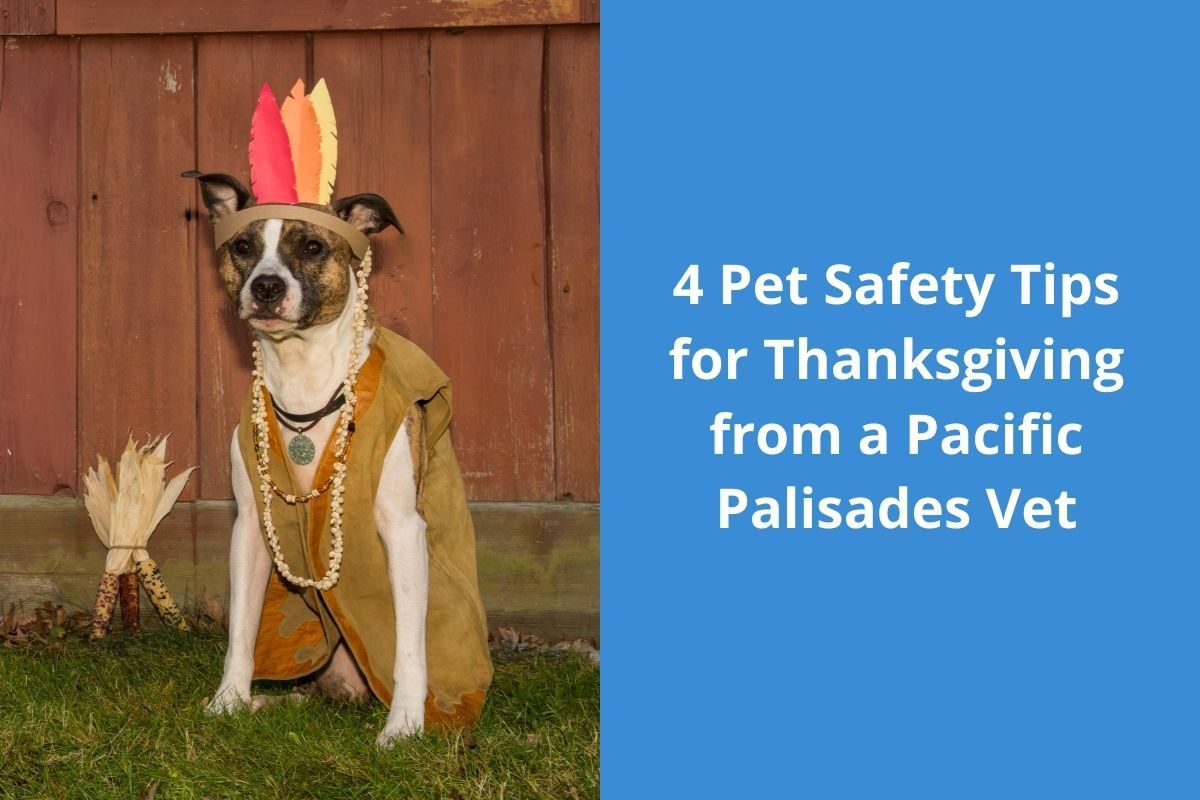 With Thanksgiving right around the corner, you are probably considering ways to involve your pets in the festivities. After all, what would your companion animals love more than a day that's focused on scrumptious goodies? Before Thanksgiving day arrives, though, it is crucial to get familiar with the many possible threats your furry family member might encounter. Even traditional holiday dishes can cause illness in pets — or worse. The vets here at Family Veterinary Inc. don't want any cats or dogs to get sick this holiday season. That is why our Pacific Palisades vet decided to reveal a couple of Thanksgiving pet safety tips. Keep reading for more information!

Avoid Alliums
Garlic, onions, leeks, scallions, etc. are members of the allium family. These common ingredients can, unfortunately, cause anemia in dogs and cats. Some pets are more sensitive to onions, garlic, etc. than others, so we recommend you don't share them. 
Don't Share Fat and Bones
Your dog or cat may love chomping on a bone or feasting on fatty turkey skin or gravy, but unfortunately, they are not suitable treats. Bones can lodge in the digestive tract or throat or cause gastrointestinal upset or potentially fatal perforations. Excessive fat consumption can cause serious health problems like pancreatitis, as well. Your cat or dog's Thanksgiving meal should only include lean turkey. 
Don't Give Your Furry Family Member Dessert
Many popular dessert ingredients are poisonous to animals. Raisins, grapes, xylitol, and, of course, chocolate are toxic. Even tiny amounts of alcohol in desserts or unbaked bread is dangerous. And let's face it — taking in too much sugar is not good for your pet, either. This holiday season, save the sweet treats for your human family and friends. 
Reach Out to a Pacific Palisades Vet
If your cat or dog consumes something toxic, gets hurt, or needs veterinary care for a different reason, seek treatment from a Pacific Palisades vet immediately. Now is also a good time to schedule a checkup to make sure your dog or cat is healthy going into the holiday season. Contact us today to schedule an appointment!

By accepting you will be accessing a service provided by a third-party external to https://familyveterinaryinc.com/